A real-time motion capture artwork & series of films
Susan Hefuna, Togather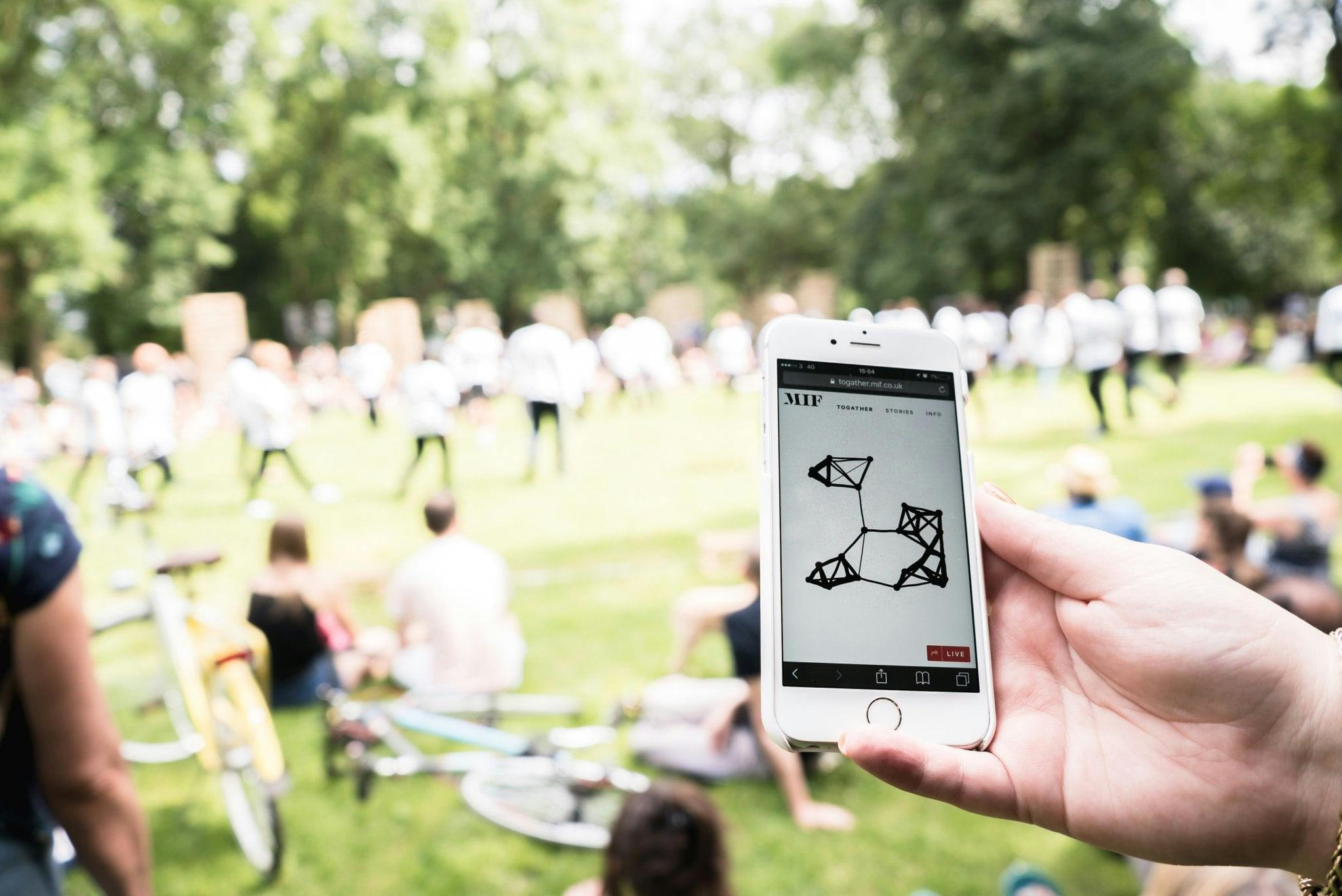 International Magic collaborated with Manchester International Festival, Studio Wayne McGregor, Scanner and artist Susan Hefuna to motion capture a live performance featuring 30 migrant dancers and transmit their movements in real-time to an artwork inside the Whitworth Gallery and ToGather website.
The live choreography was captured using a custom camera system designed by International Magic. The resulting visualisation (inspired by Susan Hefuna's drawings) created a unique timeline of the dancers' footsteps within the park, tracing their movement and echoing the subjects of migration, gathering and sensations of togetherness found in Susan Hefuna's work. 
Migration, Movement & Togetherness.
Art Direction for a series of 30 films which explore the migrant's experiences and stories told through a personal object.

"The collaborative creativity of International Magic in realising the digital manifestation of the project has been crucial to the delivery of a truly accessible work"
John McGrath, Director, Manchester International Festival