Visual Art
My Blood Tomorrow Land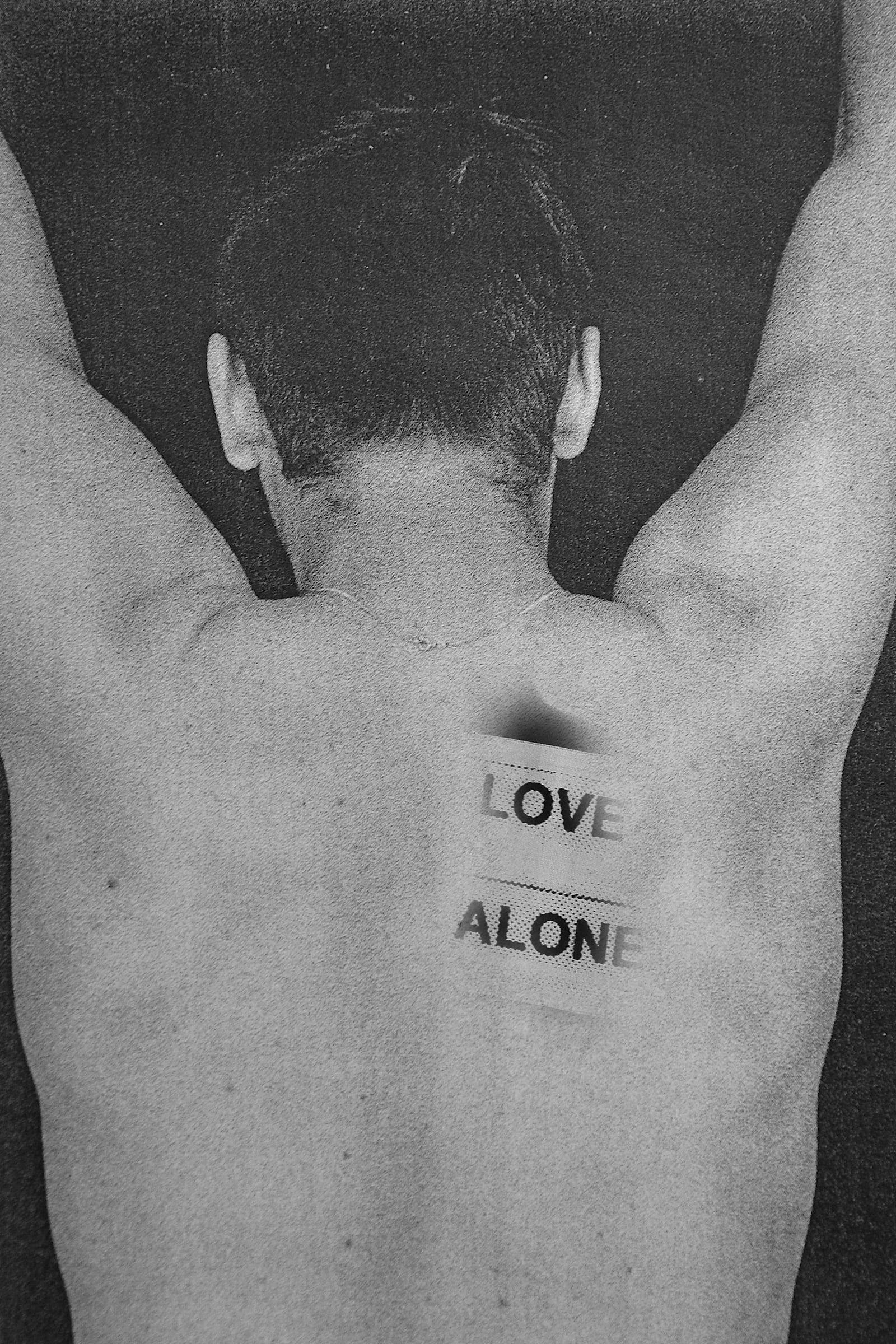 Berlin-based DUST Magazine offered their publication to introduce De Potter's signature series onto the printed page. The first series De Potter made available for the magazine format was called 'My Blood Tomorrow Land', a 26-page visual story published in July 2014.
The series deals with the subject of geopolitics and the concept of the state, directly influenced by the Euromaidan Revolution in Ukraine of February 2014.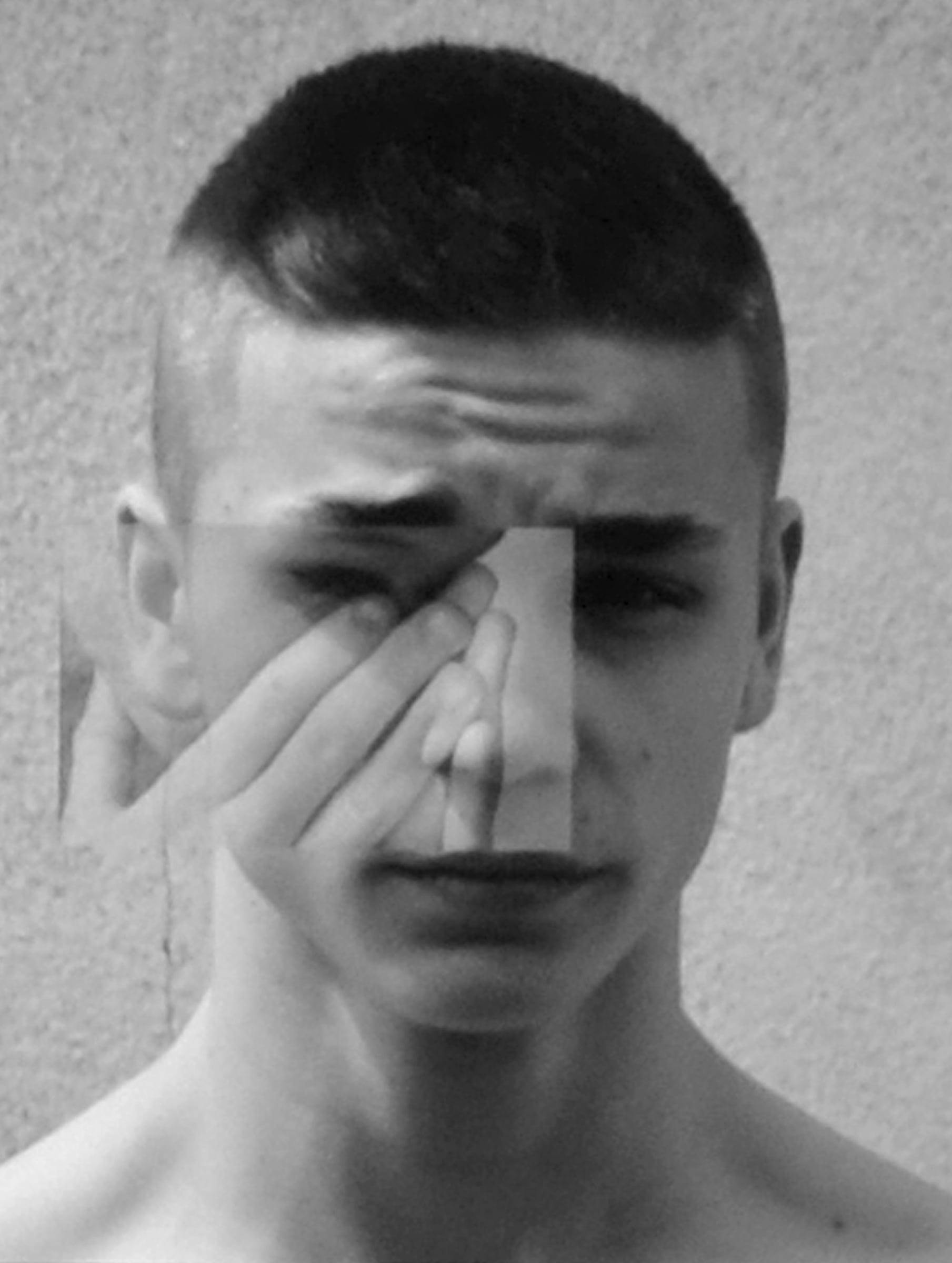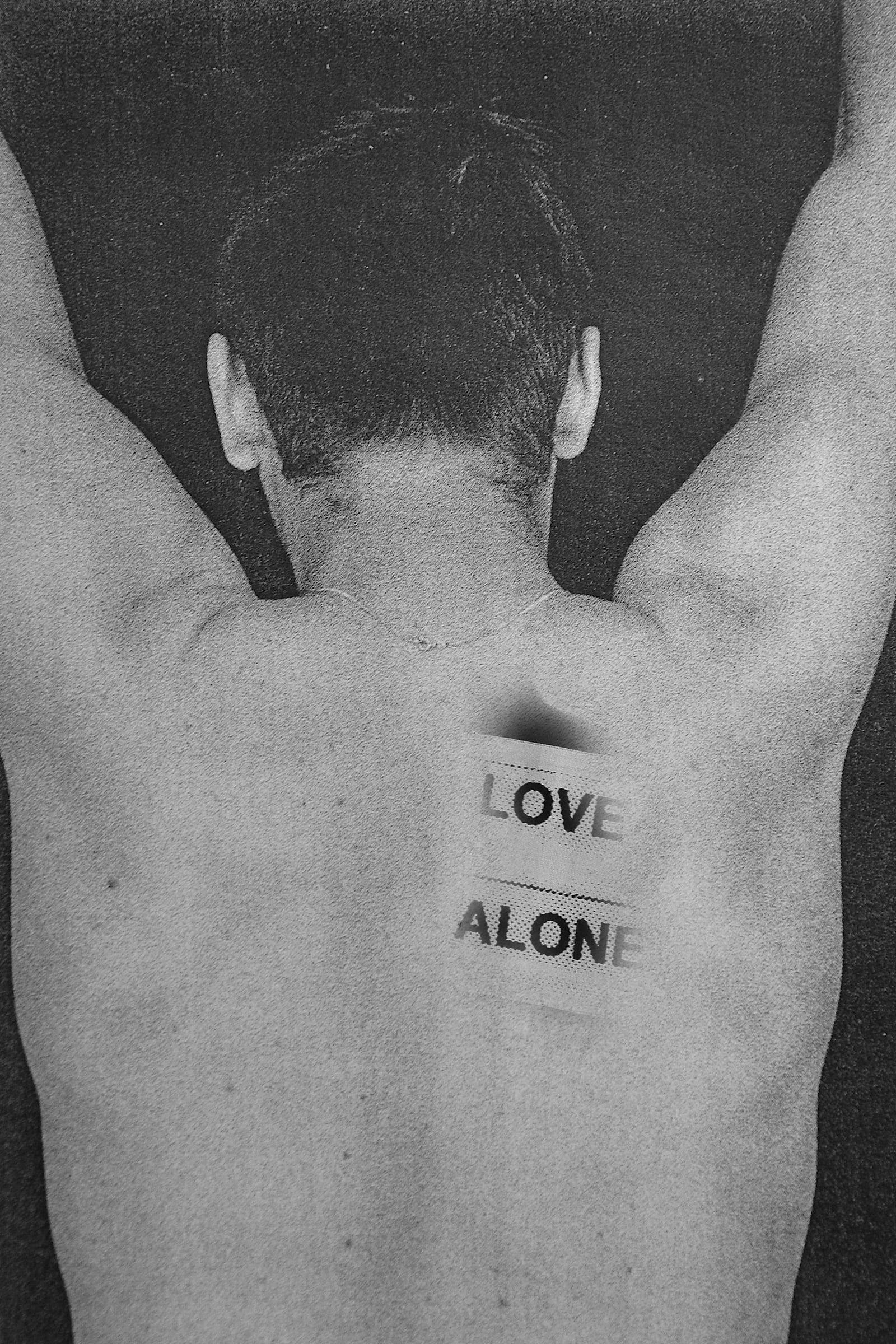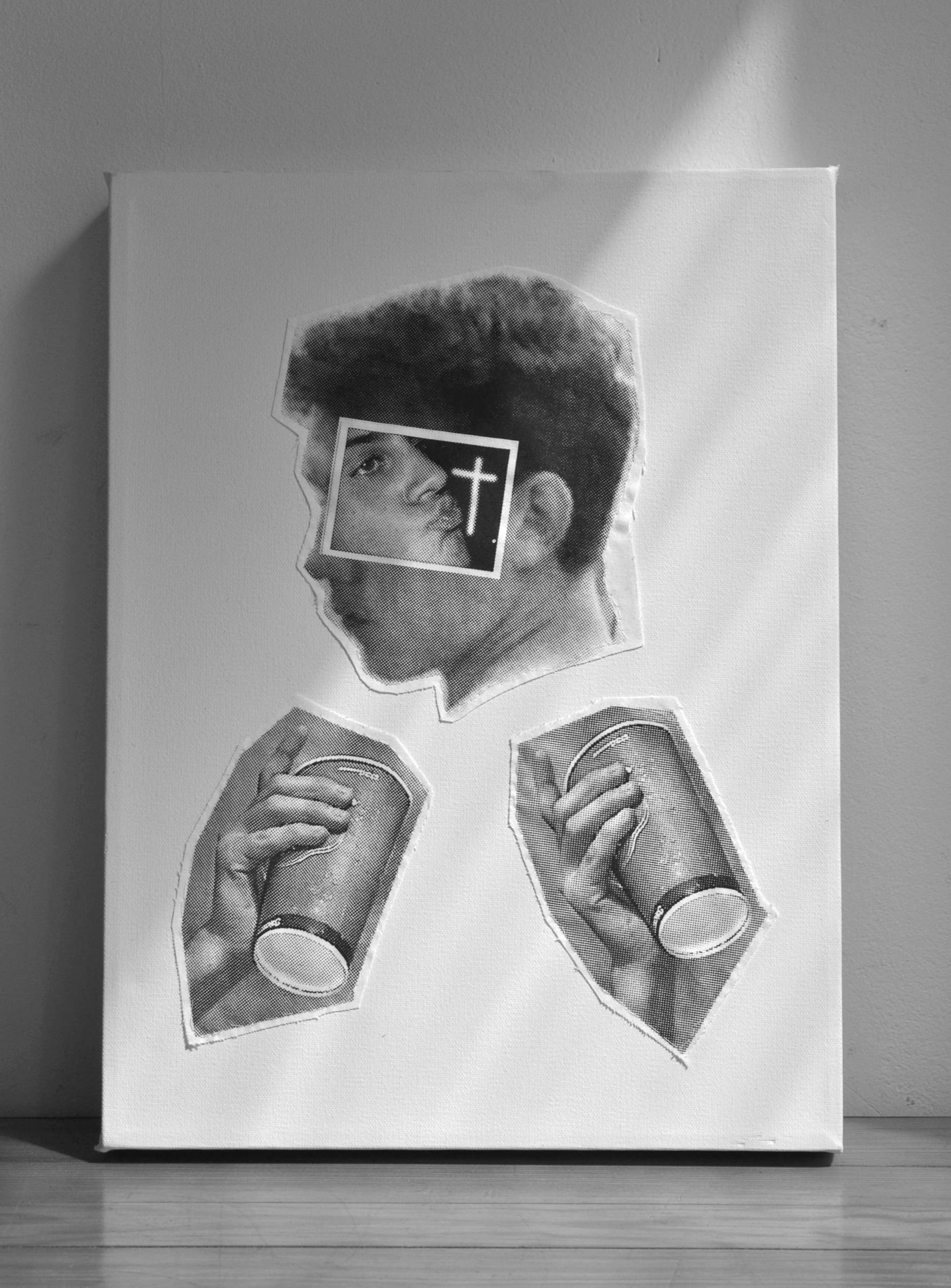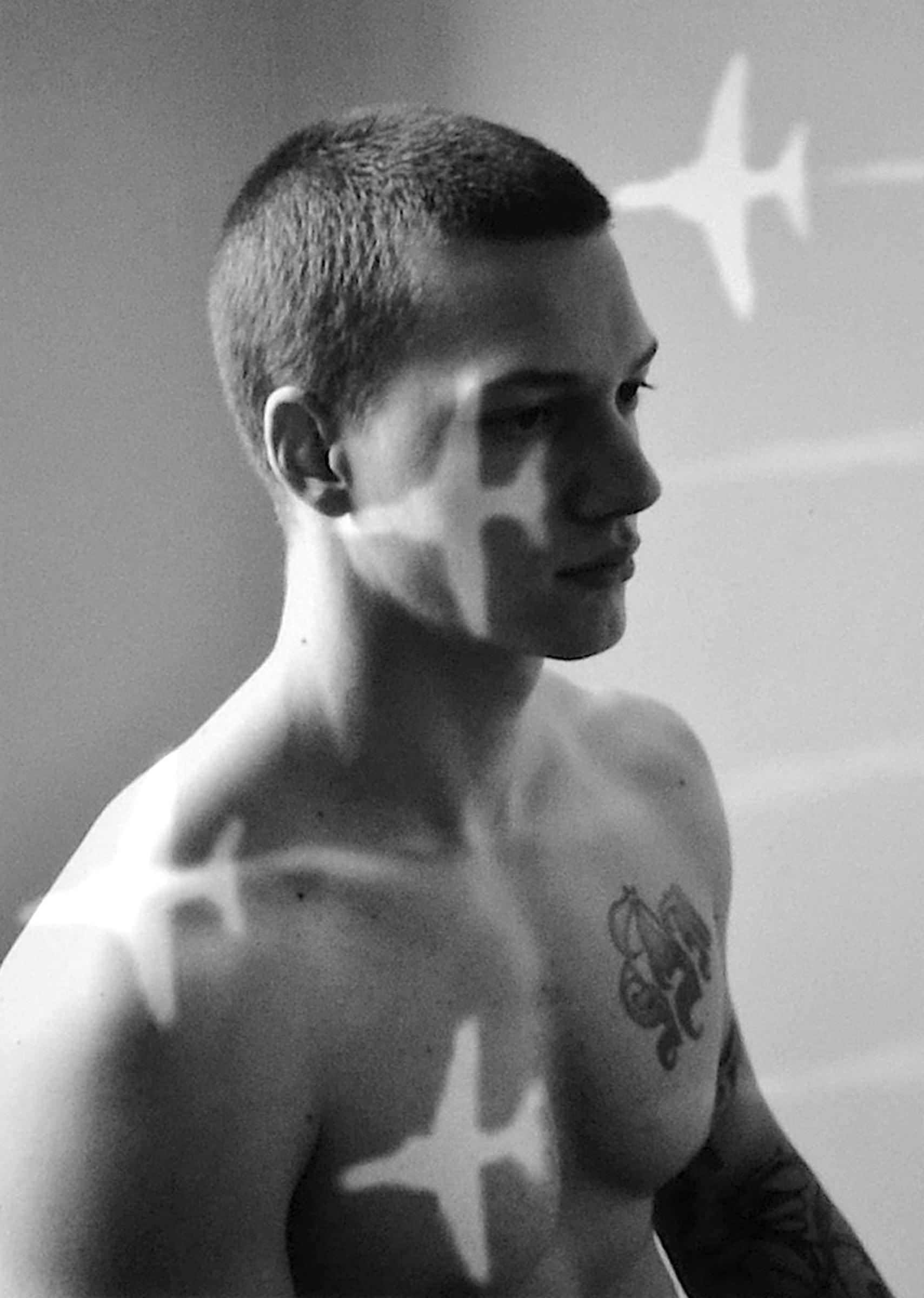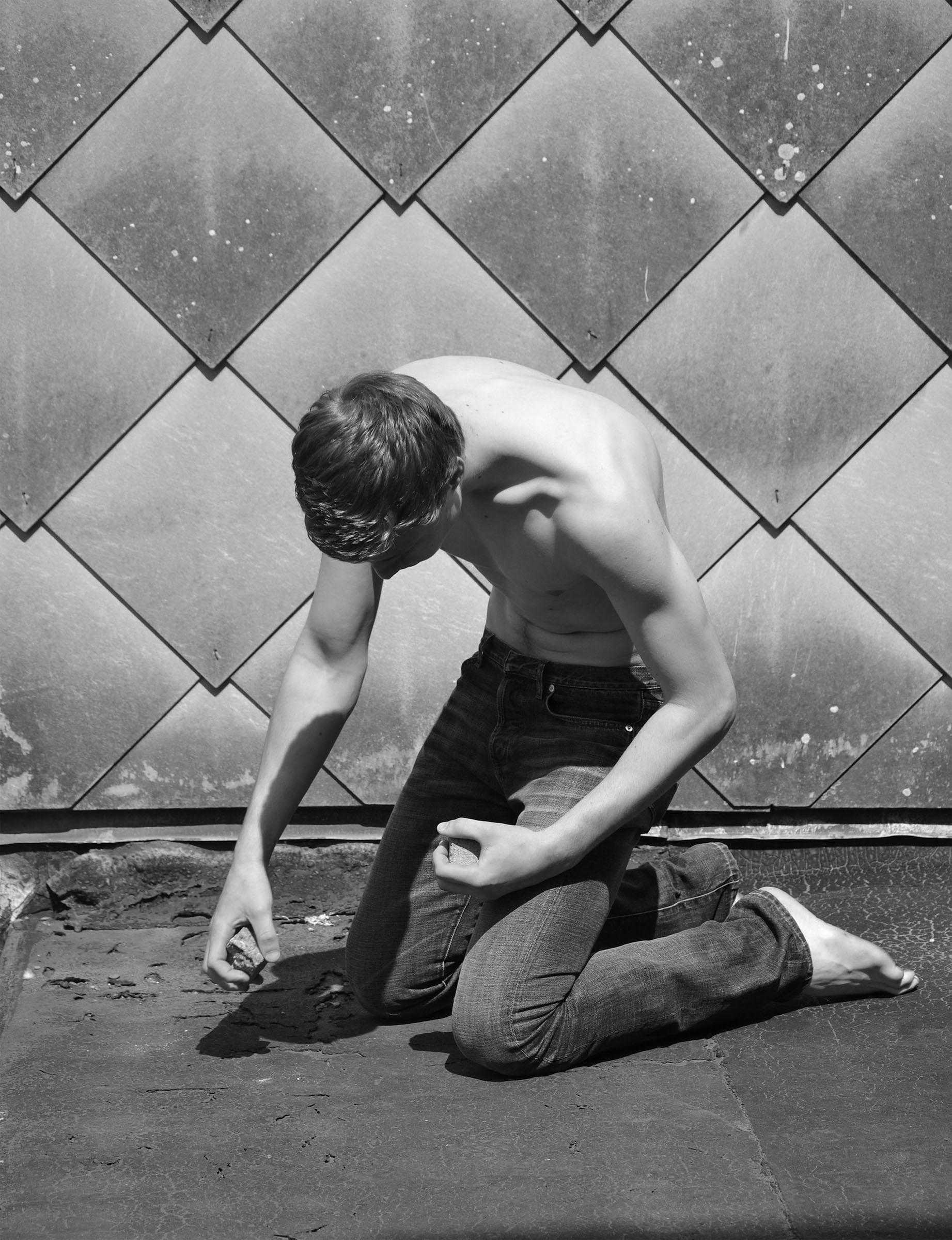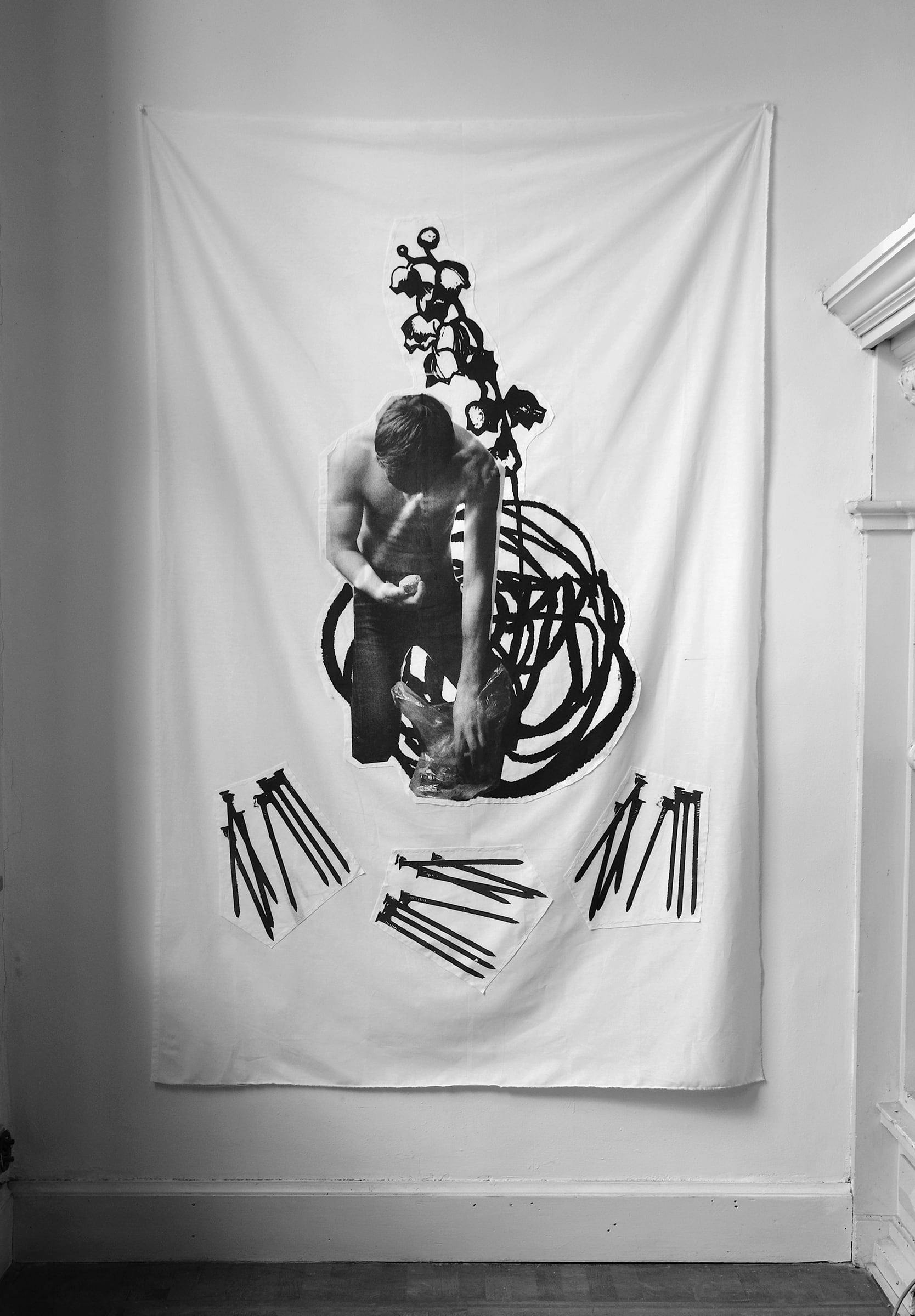 A sequence of black and white images, the series evokes the rebel body questioning and reflecting themes like territory and opposition. Visual pointers of protest like banners and stones appear, while bodies and faces are being overlaid with motifs of guards, warfare planes and slogans.This series also signals the first appearance of De Potter's customized boxer shorts.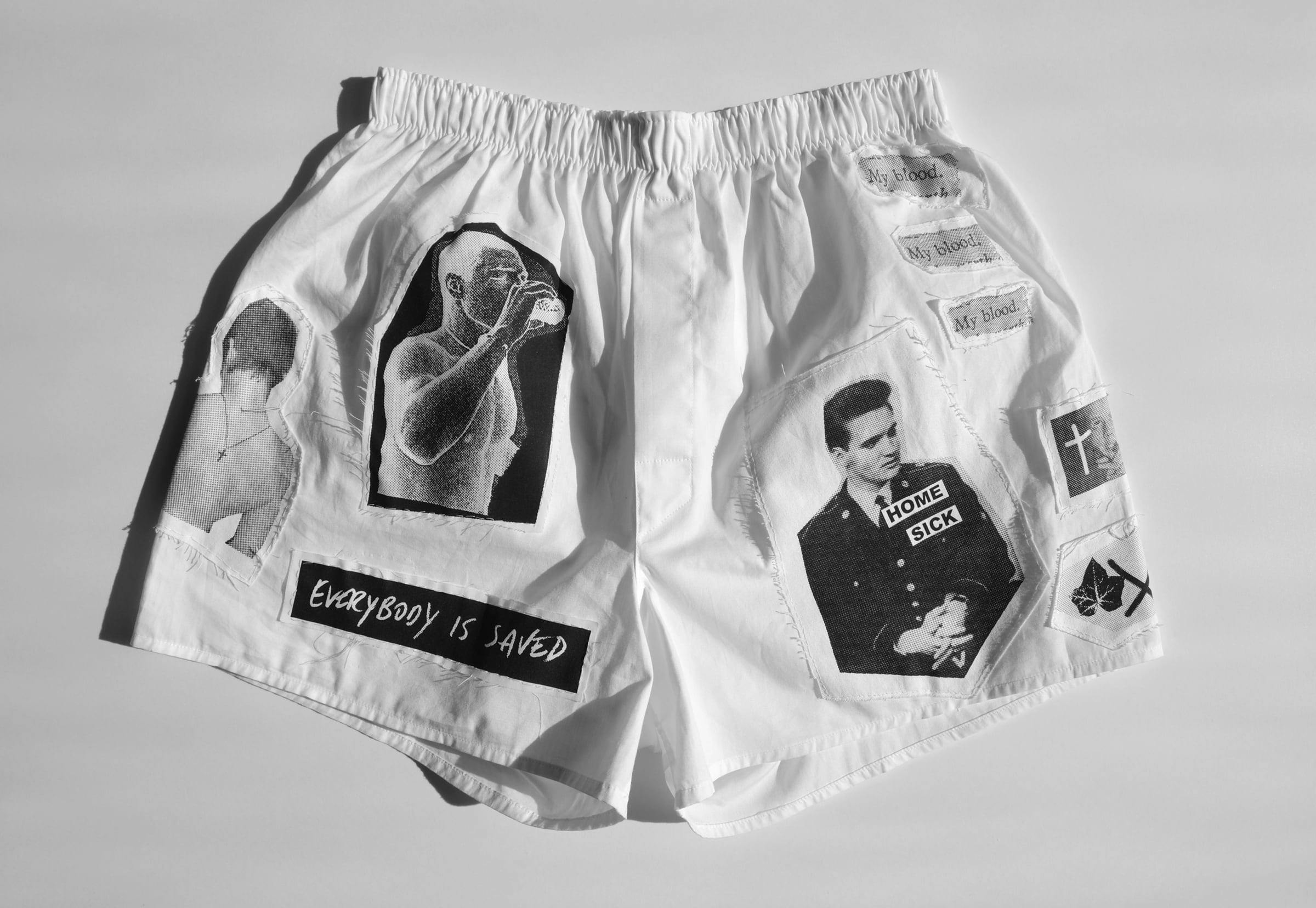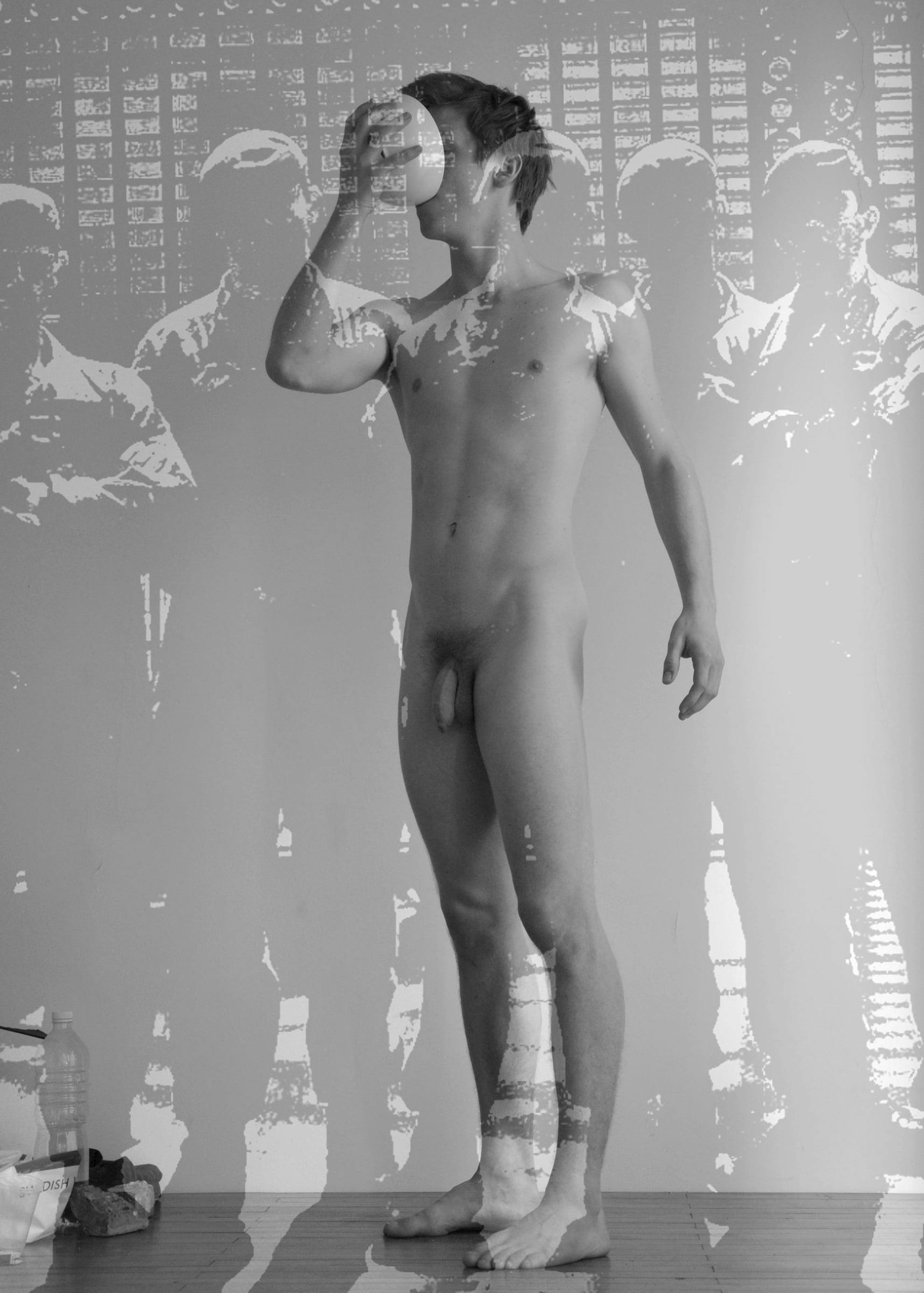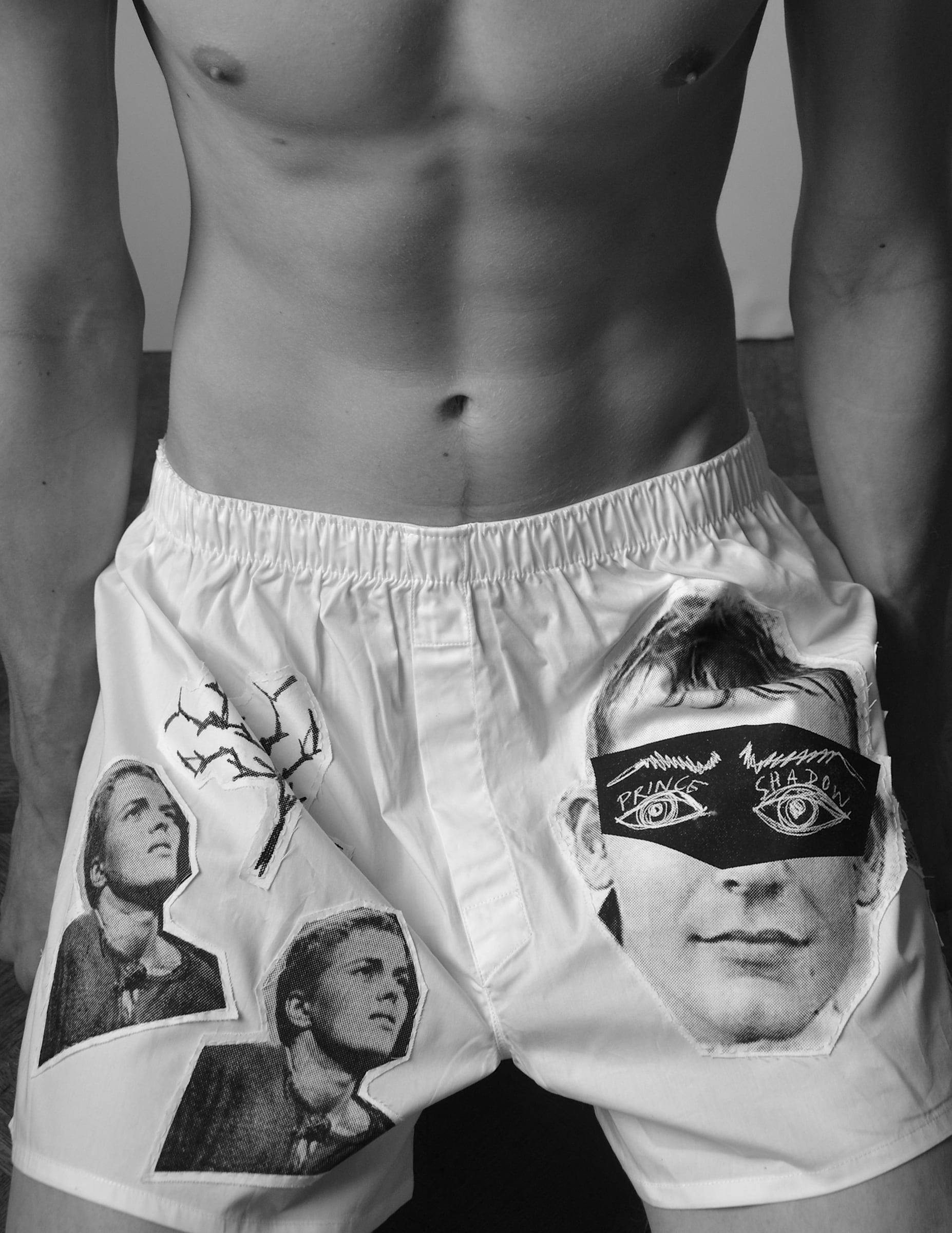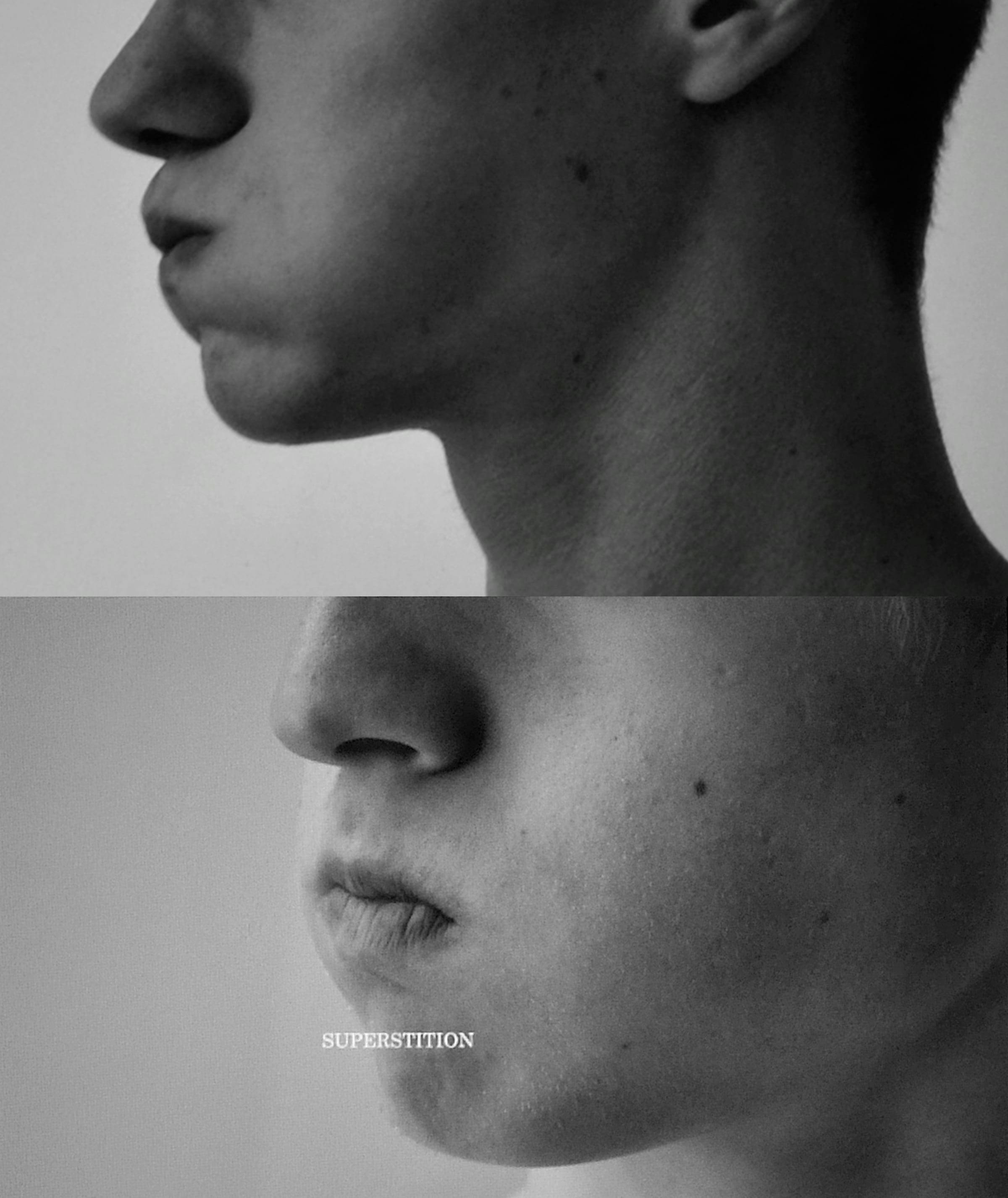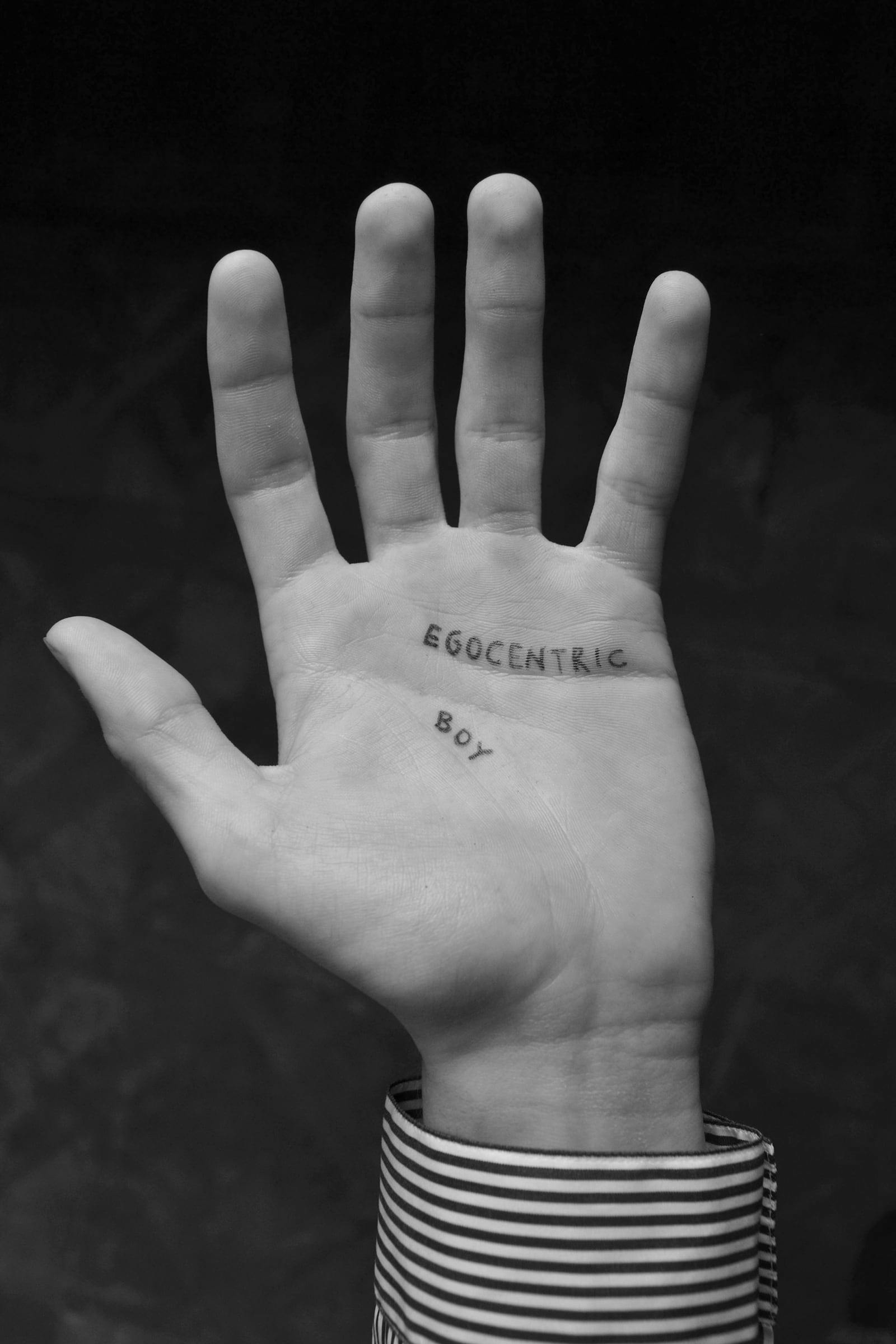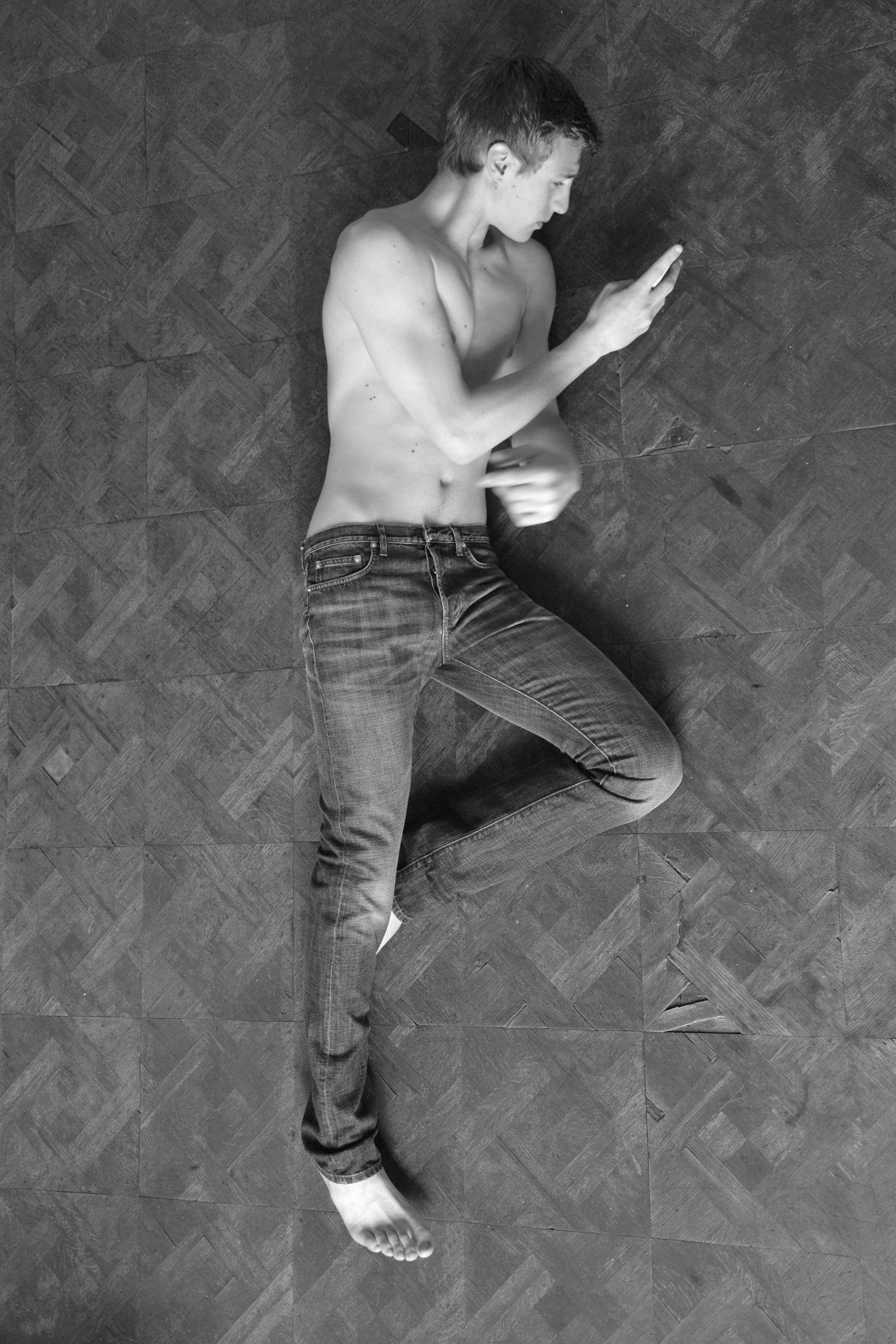 This series was supported by Dior Homme.