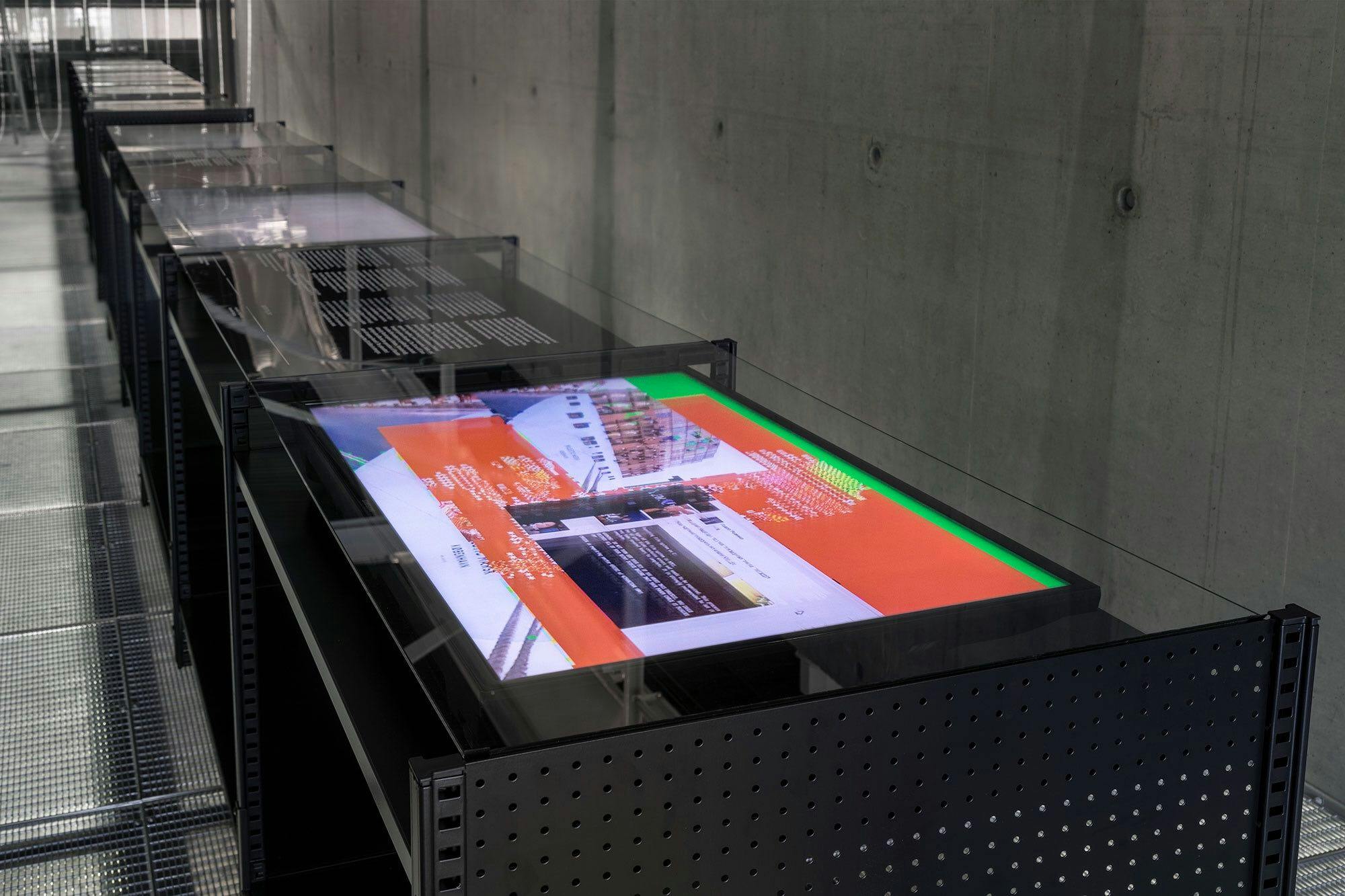 Exhibition
Malware presents the destructive beauty of the computer virus and uses simulation software, archive material, and artistic interpretations to reveal the anonymous design practice behind malicious software. The exhibition Malware, curated by Bas van de Poel and Marina Otero Verzier, focusses on the most infamous examples. These form the starting point for an exploration of questions of security, warfare, and geopolitics in times of rapid technological advance.
We created 14 artworks for the show that act as abstract interpretations of each featured virus. Working alongside Bas van De Poel we took a deep dive into the history of each piece of Malware, building non linear narratives from bold graphic assets to create an overall tone for the exhibition felt dark and unexpected.
The exhibition runs from July – November 2019 at the Het Nieuwe Instituut, Rotterdam.