Creative Direction
IXth Berlin Biennale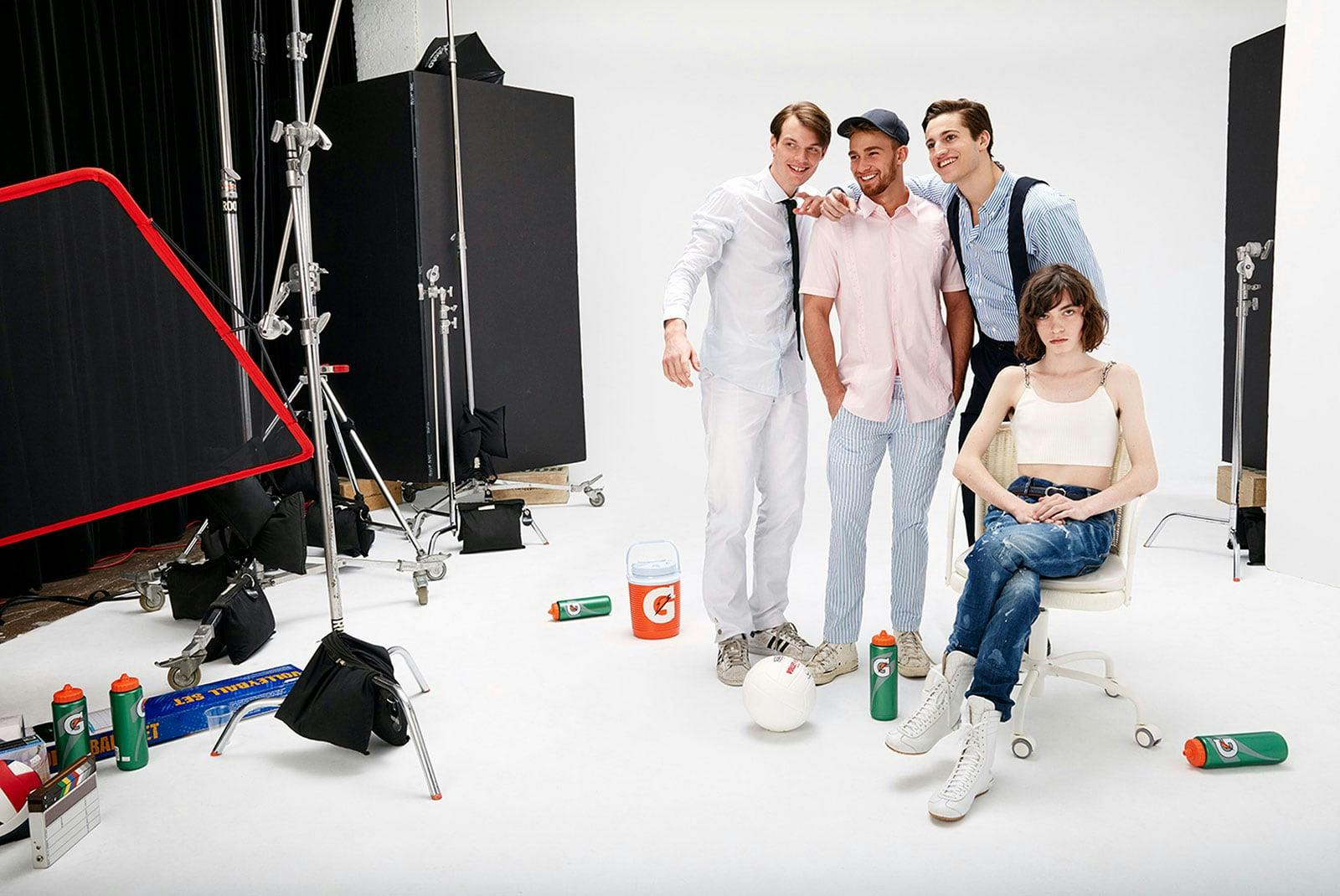 Babak Radboy was invited to participate in the IXth Berlin Biennale as an artist. In place of an artwork he submitted a scope of work naming himself creative director for the Biennale's communications strategy and identity.
The identity proposed was entitled NOT IN THE BERLIN BIENNALE and suggested he curate a separate biennale — with its own roster of artists — to serve as the public face of the real Berlin Biennale.
This counter-biennale would include installations, curatorial texts, the biennale's website, its official catalog, a series of promotional videos and an advertising campaign for the Biennale.
The materials produced became a flashpoint for the most controversial, most written about and best attended Biennale in Berlin's history.
Regardless of what we thought Berlin Biennale 2016 would be, we can now claim it is for us a milestone in art history, whether by that history we mean the last centuries, the last years, the last days, the last hours, the last fashion seasons.
— Hannah Black, Artforum
…The ad campaign is as important as the pieces in a show entirely shot through with the logic of marketing. Even so, I wonder who the target audience would be for slogans like "It's my job to make the in-tangible real—and the real incomprehensible"; or—I'm not kidding—"Why should fascists have all the fun?"
— Barry Schwabsky, THE NATION
"A vast obsolescent pageant of irrelevance."
– Dorian Batycka, Hyperallergic
"…the Berlin Biennale, whose main exhibition site features… a poster reading: 'Why should fascists have all the fun?'…. why even make an exhibition, if you are this sneering about it?"
— Jason Farago, The Guardian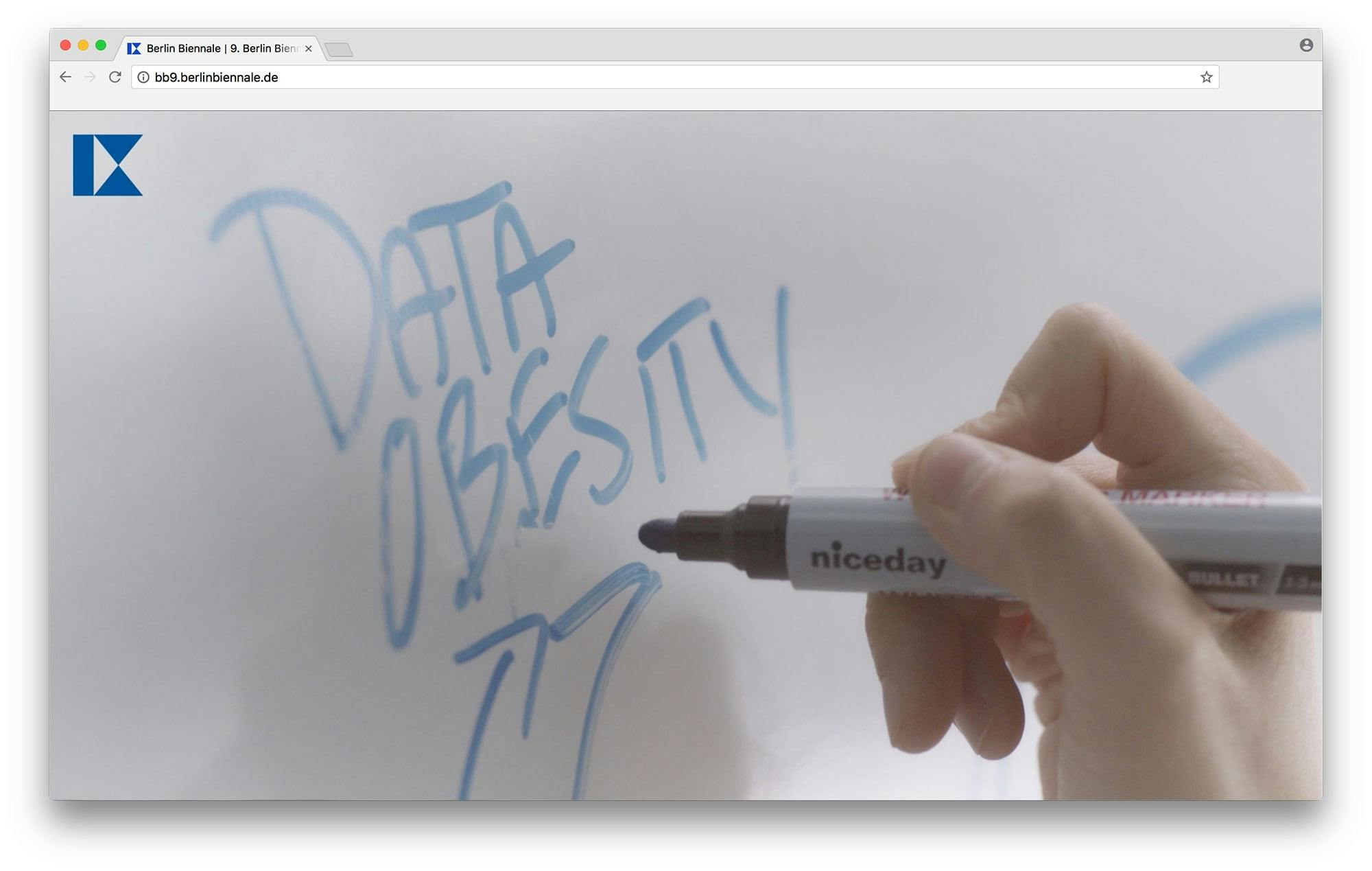 Visitors to the IXth Berlin Biennale for Contemporary Art in 2016 might have puzzled over the exhibition brochure they received upon entering the show… Many viewers would have already encountered the image on banners and advertisements around the city, including in the subway system and on building facades, testifying to the highly visible presence of the exhibition during the summer's peak tourism period. It was only in the catalogue, however, that a bit of text shed some light on the image; the phrase "Why should fas- cists have all the fun?" was printed on the page opposite the photograph.
This single image-text combination, part of a series made for the exhibition by Roe Ethridge and Babak Radboy, is emblematic of the unstable experience that left the audience of the biennial with little guidance as to how to interpret the evidently comedic but seemingly earnest curatorial approach that marked much of the work on view.
Such humor hints at a sly, mocking sensibility but ultimately denies the recipient the satisfaction of laughter at a well-targeted joke. As Radboy, who serves as the creative director of Bidoun Magazine, put it in a 2014 interview when asked to predict style and pop-culture trends for 2015: "I think in general there will be a turn away from cleverness and irony, as its grammar becomes too ubiquitous, and the 'new' will retreat into the inexplicable."
— Gregory H. Williams , October