Creative Director, Curator, Cultural Visionary
Jefferson Hack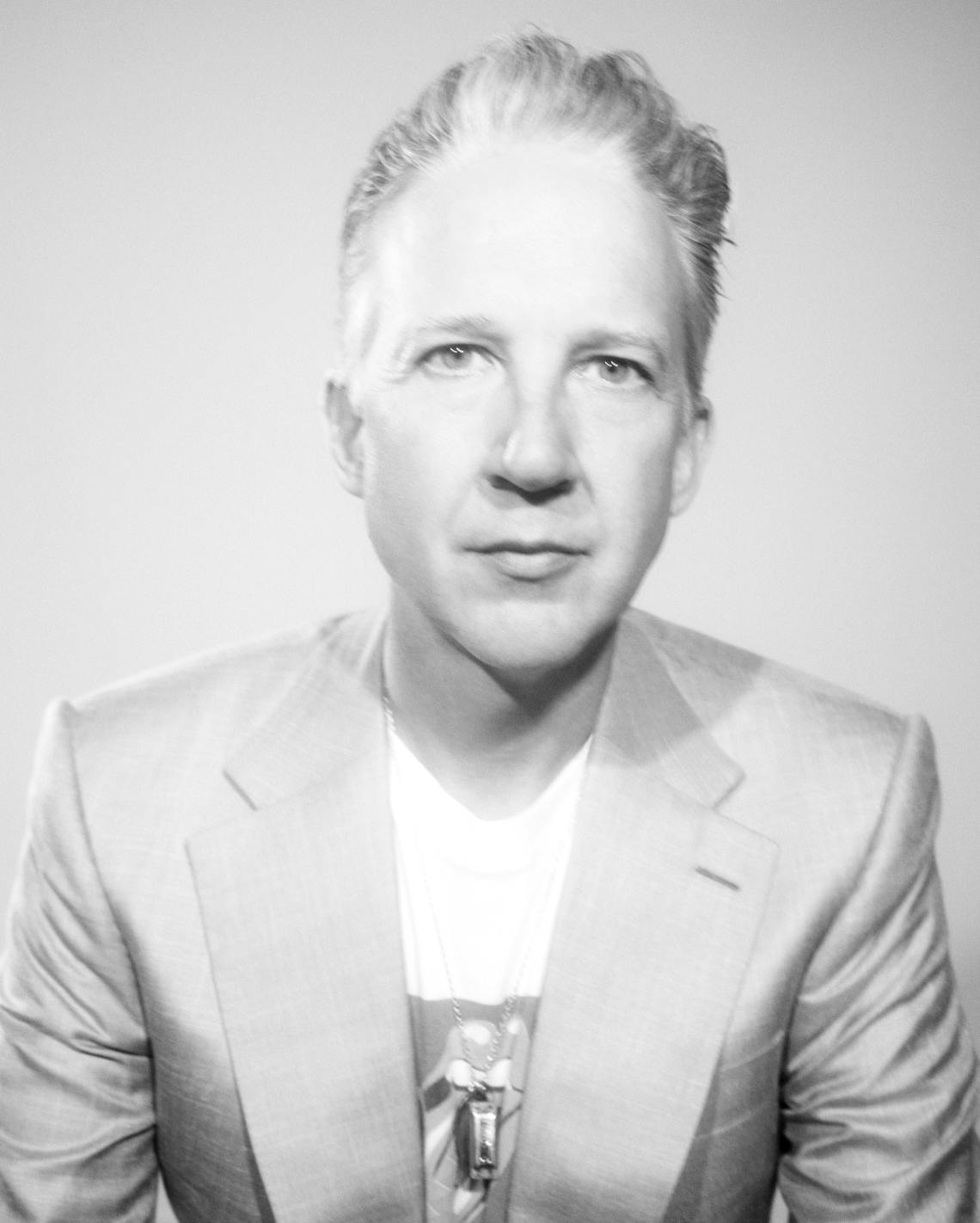 Jefferson Hack is a curator, creative director and co-founder of Dazed Media, an independent media company renowned for producing award-winning stories across its industry leading print, digital and video brands. The company's portfolio includes some of the world's most influential media brands including AnOther, Dazed, Dazed Beauty and Nowness and the company's creative agency, Dazed Studio.
In 1991 at the age of 19 Hack founded Dazed with photographer Rankin while a student at the London College of Printing. Early cover stars profiled by Hack included Björk, Thom Yorke and David Bowie. In 2021 Hack appointed Ibrahim Kamara as its editor-in-chief who has since profiled cover stars including Harry Styles, Rihanna and A$AP Rocky. Dazed alumni include Nicola Formichetti, Katie Grand, Robbie Spencer, Karen Langley, Katy England, Nell Kalonji, Alister Mackie, Cathy Edwards, Isabella Burley, Emma Wyman, Agata Belcen and many more.
In 2001 Hack launched luxury fashion and lifestyle biannual AnOther Magazine which has featured cover stars including Solange, Zoe Kravitz, Lupita Nyong'o, Natalie Portman, Naomi Campbell, Kristen Stewart, Tilda Swinton, Saoirse Ronan, Jodie Foster, Ruth Negga, Kim Kardashian, Marion Cotillard and Scarlett Johannson. In 2005 Hack launched men's style bible Another Man. Cover stars have included Ben Whishaw, Joaquin Phoenix, Harry Styles, Cillian Murphy, Keith Richards, Ezra Miller, Skepta, Tom Ford, David Beckham and Willem Dafoe.
In 2006 Hack launched dazeddigital.com, later launching anothermag.com in 2009. Hack co-founded NOWNESS in 2010, an independent luxury lifestyle video channel in partnership with LVMH Moët Hennessy Louis Vuitton. In 2017 he formed Modern Dazed, a partnership with Modern Media to buy a majority share in NOWNESS. Hack launched Dazed Beauty in 2018, a next generation online platform dedicated to redefining the language and communication of beauty. In February 2019, Dazed Beauty launched in print with Issue Zero. Cover stars included Travis Scott, Kate Moss and Kylie Jenner.
In 2017 Jefferson Hack spearheaded Dazed HQ's move to 180 The Strand becoming the first resident in what is now London's most revered cultural hub for fashion, arts and culture. Since then Hack continues to curate artist residencies, exhibitions and more, establishing the building as a destination for creatives in London and beyond.
In 2019 Dazed Media signed an agreement with YOHO! Group, China's largest streetwear platform, to launch Dazed China. The magazine was launched at Yohood festival in Shanghai and to coincide Jefferson became the 2019 Creative Director of the fair. Outside of his role at Dazed Media Hack is an advisor for Superblue and Circa and has curated multiple exhibitions including during Frieze 2019 when he launched TRANSFORMER: A Rebirth of Wonder an exhibition presented by The Store X and The Vinyl Factory at 180 The Strand in London. The show featured newly commissioned and debut work by: Korakrit Arunanondchai, Doug Aitken, Donna Huanca, Juliana Huxtable, Evan Ifekoya, Dozie Kanu, Quentin Lacombe, Lawrence, Lek, Sophia, Al Maria, Jenn Nkiru, George Rouy, Victoria Sin, Chen Wei and Harley Weir.
Previously Hack has worked with musicians including Björk and as creative consultant of U2. In 2015 he worked with Rihanna on a project with Alexander McQueen and AnOther Magazine that resulted in the world's first digital cover magazine and in 2015 with fashion designer Karl Lagerfeld which resulted in the world's first handcrafted hologram fashion magazine cover. Hack has edited multiple books including Star Culture, Another Portrait Book, Another Fashion Book,  Another Art Book, Dazed and Confused: Making It Up As We Go Along, Another Man: Men's Style Stories and We Can't Do this Alone: Jefferson Hack the System.
Hack is a seasoned speaker at conferences including Web Summit, D&amp, AD Awards, Business of FashionVoices, Wired, Google Zeitgeist Minds and Mediacom Beyond Advertising. He is a prominent supporter of humanitarian and environmental charities most notably, an advocate for Crisis Action and Parlay for the Oceans. He is a member of the British Fashion Council's Press Committee supporting the Fashion Awards and London Fashion Week and previously sat on the board of the Creative Industries Federation. He is a judge for the LVMH Fashion Prize and Fashion Trust Arabia.